As hackers are constantly looking for new ways to steal your information, protecting Android devices is becoming a higher priority. Most free Android antivirus apps are completely useless and cannot protect you from cyber attacks. Many of them can't even recognize and block malware, while others drain their battery so fast they're not worth using.
We spent several weeks testing the most popular antiviruses in the Google Play store. To save you time, we have identified the 6 best free antivirus apps for smartphones, tablets and other Android devices. Even the best free apps are not advanced enough.
If just a good level of protection is enough for you, check out Avira Mobile Security, a free antivirus app for Android. Avira's virus scanner easily blocks common types of malware, and it also includes a free VPN and a rootkit detector.
Avira Mobile Security — Excellent Free Antivirus for Android with Rootkit Protection and VPN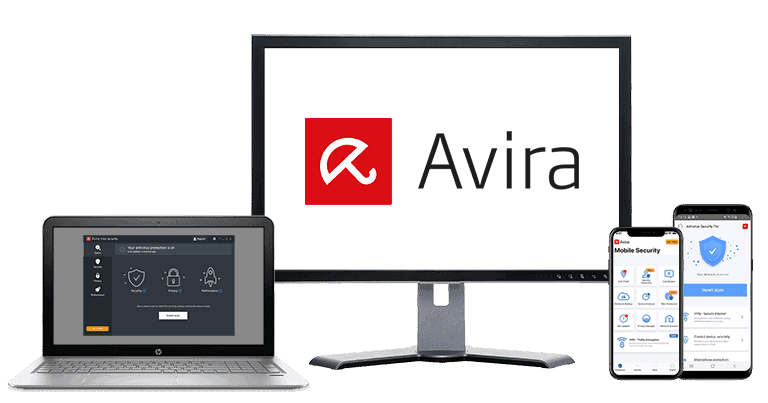 Key features:
Free scanner for Android detects all cyber threats
Includes rootkit protection and VPN in its free app
No ads or suspicious permission requests
Works on Android version 6.0 and above
Support by phone and email
Avira Mobile Security has an impressive free antivirus app for Android that includes advanced features such as a rootkit detector, VPN, and an app permissions manager. These features make Avira the best free antivirus on the market for smartphones, tablets and other Android devices.
Avira virus scanner scans all files in less than 1 minute and identifies privacy and device speed issues. For each case, Avira offers a corresponding button, pressing which helps to fix the problem almost instantly, either by changing the settings on the phone or by enabling certain functions in the application.
As a bonus, Avira offers a built-in VPN with 1,400 servers and 500MB of data available. It automatically connects to the fastest server location (Washington was chosen in my case) and routes your data through an encrypted tunnel that hides it from third parties.
Avira even has a free app permissions manager that shows you which programs are currently asking for suspicious permissions. The free version of Avira Mobile Security does not have intrusive ads that usually slow down Android devices.
You can protect any of your Android devices with Avira Mobile Security as long as they have version 6 or higher installed. You won't even need to create an account or provide any payment details.
Panda Dome — AI virus scanner with free anti-theft protection
Key features:
Protects against all malware on Android with AI technology
Additional features include anti-theft and VPN for Android
No ads and no need to provide personal data during registration
Works on Android version 4.1 and above
24/7 live chat, email and phone support for free plan members
The free antivirus app Panda Dome for Android uses advanced artificial intelligence (AI) to continuously improve its virus detection process. This allows the program to protect your Android device from malware that has only recently appeared on the web.
The scan only takes a couple of minutes and has virtually no false positives. We ran Panda Dome in the background and didn't notice any system slowdown when using our phone.
Panda Dome also has free anti-theft protection for Android. This tool allows you to remotely find, lock and wipe your Android device if it gets lost. However, in order to use this feature, you need to provide Panda with your email address and administrator rights.
The free Panda Dome app includes a VPN that gives you access to a single local server from renowned VPN provider Hotspot Shield. You will have access to 150 MB of free traffic every day. While this is sufficient for sending emails and visiting some websites, you won't be able to watch videos, play games, or download files.
Panda Dome is compatible with all Android devices and you only need to use version 4.1 or higher. You can download Panda Dome for free on Android and start a full scan as soon as you launch the app.
TotalAV Antivirus & VPN — Wi-Fi Monitor Protects Android from Insecure Network Connections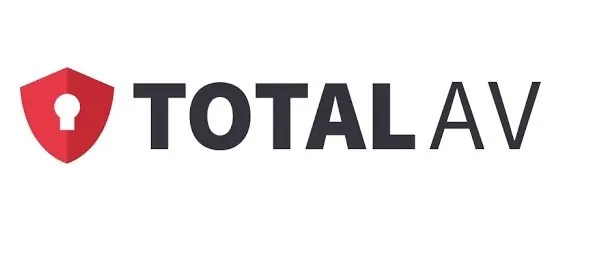 Key features:
Successfully blocks and removes malicious infected files on Android
Features include Android Wi-Fi Monitor, WebShield, and Device Optimization
No ads or suspicious permission requests
Works on any Android device version 5.0 or higher
Support service in online chat 24/7, by email and phone
TotalAV offers a free Android antivirus app with VPN and Wi-Fi control that will ensure that your Android device only connects to secure networks. With just one click of a button, you can know that the connection is secure.
To start using the program, you need to provide your name and email address to create an account. Although real-time protection and VPN are only available with a premium subscription, TotalAV detects all threats on an Android device during a scan.
Features such as leak checking, WebShield, and device optimization are completely free. Data Leak Checker helps you find accounts that are compromised, while Android Optimizer lets you free up enough space to download an additional app in just one minute.
With efficient virus scanning and impressive additional features such as device optimization, we recommend that you try TotalAV for free on your Android and unleash the full potential of your system. TotalAV helps you forget about the annoying "Not enough space on your device" errors that you often encounter when you accumulate an excessive amount of cached data.
Bitdefender Mobile Security — Scans for new apps as they are installed on Android

Key features:
Finds all malware hidden on your Android device
Premium version includes web protection, VPN, anti-theft and more
Free antivirus for android without ads and suspicious permission requests
Works on any Android device version 5.0 and higher
Support service in online chat 24/7, by phone and email
Bitdefender's free antivirus automatically scans new applications for any hidden malware. You won't need to perform a full system scan every time you download a new Android app. All you have to do is allow Bitdefender to run in the background.
Bitdefender Mobile Security is free of ads and annoying pop-up messages that usually interfere with other Android apps. The program also doesn't ask you for optional permissions that could leave you vulnerable to attacks — it just needs file access to scan your apps, photos, and documents.
Since the service does not require you to create an account or provide payment information, you can try Bitdefender Mobile Security for free immediately after installation.
Kaspersky Internet Security — Includes an Android call filter to block spam and scammers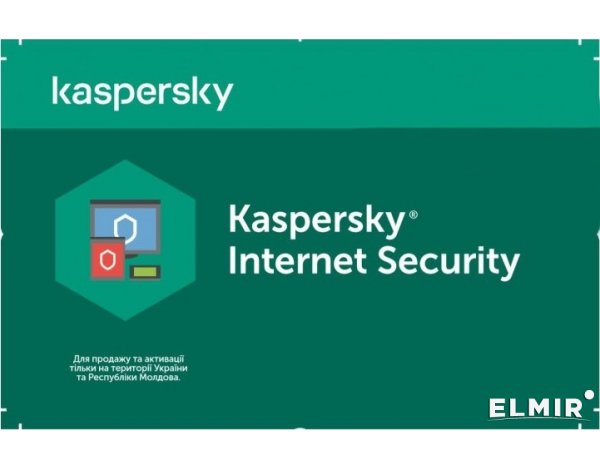 Key features:
Detects almost all Android malware
Call filter on Android smartphones to block intrusive phone spam
No ads and no need to provide personal information for registration
Works on Android devices version 4.3 and higher
Support service in online chat 24/7, by email and phone
Kaspersky Internet Security for Android offers some useful free features to protect your device. The app has a call filter that allows you to block certain numbers and get notified when the blocked number tries to make a call. Another useful feature is theft protection — it can even turn on an alarm and take a photo of the intruder using your Android device's camera.
Unfortunately, Kaspersky's free plan does not include real-time protection, leaving your Android device vulnerable to the latest malware. However, the application successfully recognizes existing types of malware.
Protect your Android devices with a free antivirus
We were concerned about how many Android antivirus apps were useless, fake, and even dangerous. However, we still managed to find some good free solutions. We were most impressed with the Avira Mobile Security app, which also includes a limited VPN.
Free antivirus does offer a basic level of protection (and it's definitely better than nothing!). Despite this, we are frustrated by the fact that even the best solution is not enough to protect your Android device from advanced cyber threats such as phishing attacks, theft, and malicious links.